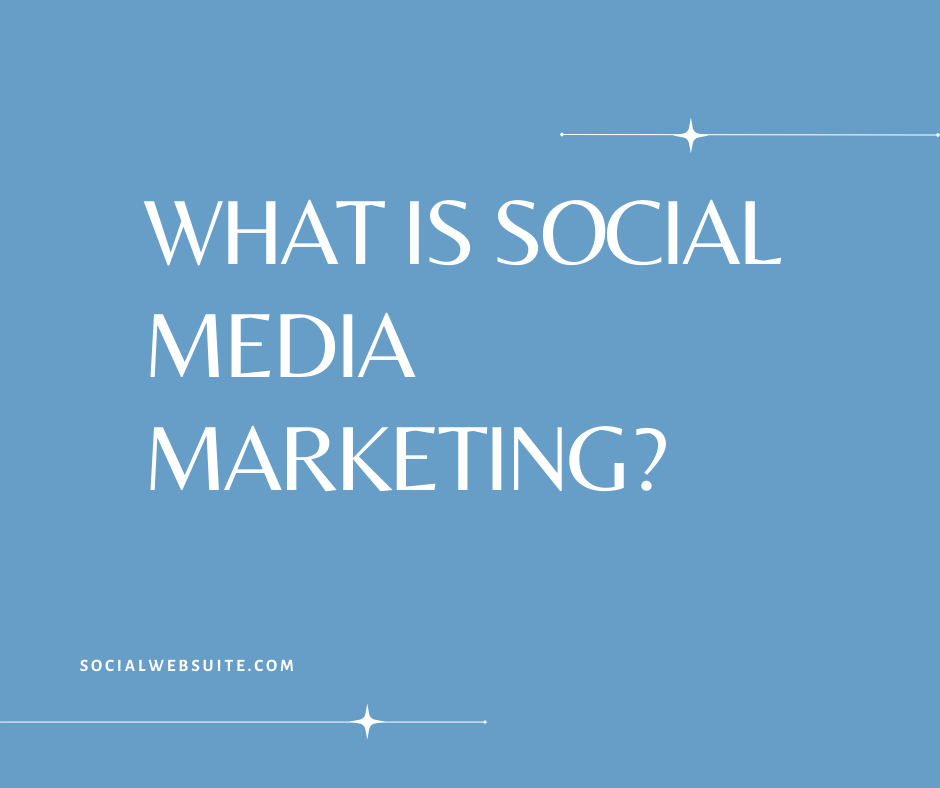 Social Media Marketing (SMM) simply refers to the use of social media platforms to market products and services. There are billions of active users on social networks; hence companies have the best opportunities to interact with their current customers and improve their overall reach. But when it comes to SMM, some brands usually struggle to attain their goals. However, there are brands that conduct successful social media marketing campaigns and have not only gained a massive following but higher conversions. So, how can you effectively use social media for marketing your product or services?
Popular Social Media Marketing Platforms
With the many types of social media platforms currently available, it's important to know the most ideal for business marketing. The most popular ones with a high likelihood of marketing success include:
* Facebook
* Instagram
* Twitter
* TikTok
* YouTube
* LinkedIn
It's the top social media platform with almost two billion active monthly users. Most brands commonly use it since it allows them to reach most of their target audience. The platform allows a wide range of content, including organic posts and paid advertisements. It's a vital tool for businesses that want to increase their brand awareness and build a solid community with many active followers.
It has roughly 1 billion monthly active users, and it's one of the most popular social networks ideal for marketing. Its best for producing videos and images. However, brands can now use Instagram stories and reels to publish content. It has advanced marketing tools with an option to discover brands. Additionally, users can conveniently browse your content and make purchases directly from the app.
It has around 330 million active monthly users, who are mainly millennials. Twitter has a significant impact on content-oriented towards business-to-consumer or business-to-business. Companies normally use it for social media campaigns in the form of pinned tweets and hashtags. Besides that, most brands usually work with social media influencers. Generally, Twitter is ideal for content designed for community building, public relations, brand awareness, and customer service.
TikTok was the top-visited site in 2021. It's a recent game-changer with more than a billion active users monthly. TikTok's main audience is Gen Z, closely followed by millennials. The platform's popularity gained rapid momentum after the 2020 lockdown, and it seems that its rise is unstoppable. It's ideal for brands focusing on business-to-business and business-to-consumer content. If you are planning to use TikTok for your content marketing, then you should consider publishing content in the form of creative, short videos. This should be user-generated content that mainly focuses on improving brand awareness.
It's rated as one of the top-visited sites globally, with almost 23 billion visits per month. Its primary source of content is videos that users consume. It's ideal for businesses that want to produce business-to-business and business-to-consumer content. This is because it helps to enhance brand awareness and publication of educational content. Additionally, it also provides an extended form of entertainment. Take note that this platform is mainly used by millennials.
Recent reports indicate that LinkedIn has around 310 million monthly active users, and the average user normally spends around 11 minutes on this platform. Its area of focus is mainly brands that want to produce business-to-business content. Besides that, its audience is mainly millennials, baby boomers, and Gen X. It's normally termed as the professional cousin to Facebook since it's a platform that's mainly used by professionals looking for new jobs and networking opportunities. LinkedIn's content should, therefore, be fine-tuned towards social selling, building business-to-business relationships, and improving brand value.
Pillars of Social Media Marketing
Every business needs an online presence, and this includes social media. There are almost 4.5 billion people with social media accounts; some of them are definitely your potential customers. To build an effective social media marketing strategy, here are the important pillars you need:
* Marketing strategy
* Planning and publishing
* Monitoring and engagement
* Analytics and reporting
* Advertising
I. Marketing strategy
A sound strategy will yield positive results regarding your social media presence. It should be noted that strategy is the foundation of any social media marketing; without it, it would be impossible to know your target audience and how you can attain your goals.
How can you create a successful social media strategy? You need to start with creating the right content that targets the right audience. This content should also be published at the right time. Besides that, your strategy should determine the right social media channels that will produce optimal results. The impact of using the right strategy is sequential since you will:
* Create high-quality and relevant content
* Experience an increase in engagement
* Get increased conversions
II. Planning and publishing
If you have the right strategy and content, then you can go ahead and publish it. However, every successful social media engagement requires planning. When you are making your plan, you need to ensure that you focus on the following:
* What will your content look like – are you planning to publish text, photos, videos, or their combination?
* What's the demographic you are targeting?
* What's the appropriate quantity and quality of content?
* Does the content align with your brand's value?
While consistency matters when it comes to publishing, you need to consider the right time and publishing frequency. This is because there are certain periods when your target audience is more likely to see and engage with your content. To schedule your posts, you can use automated tools such as Social Web Suite [https://socialwebsuite.com/].
III. Monitoring and engagement
You have to monitor what works, i.e., whom is your target audience saying. Do they like your content? Are their complaints? Monitoring what your customers are saying will help you build a better customer experience. While monitoring, ensure that you check out new trends and other important industry insights that can help you gain more traction.
When it comes to engagement, consider your notifications, i.e., the comments, likes, retweets, shares, etc. Don't forget to interact with your clients by offering insightful feedback as well.
IV. Analytics
So, what was your published content's reach? Analytics will help you know how wide your posts went with reports on user engagement. This is all about performance, and that's why you should have a strategy with a target.
For instance, if your target was to reach 2000 people in a day, but your post reached 6,000 people, then you should know this. Numbers definitely matter on social media. You can check your analytics with Social Web Suite [https://socialwebsuite.com/].
V. Advertising
To further increase your analytics and enhance your presence, consider purchasing ads. The best thing about the most popular social media platforms is that they allow you to customize your ads. There are also various advertising options such as:
* Organic: your content naturally gets more views and engagement, and you don't have to pay for it.
* Earned: you published high-quality content, and now users are advertising it freely in the form of likes, retweets, shares, and comments.
* Paid: you spend money to advertise on a specific social platform
Social Media Marketing Key Performance Indicators
Key Performance Indicators (KPIs) are crucial in determining sales and the effectiveness of your marketing strategy. They provide measurable data that you can use to re-strategize and publish quality content.
Social media platforms offer basic information regarding content KPI through likes, comments, shares, new followers, etc. However, KPIs can be more than that, and you can group them in the form of:
* Engagement metrics
* Outreach metrics
* Conversions
Engagement metrics
It's an indicator used to measure the level of interaction between your social media content and the target audience. Typical engagement metrics include:
* Users – demographic, age, type of devices used, etc.
* New acquisitions
* Time spent interacting with content.
With such information, you can determine additional metrics such as virality rate, i.e., how viral your content was, amplification rate, i.e., the number of shares, and average engagement rate.
Outreach metrics
Your social media page should definitely have followers who interact with your content. However, outreach metrics are important in determining how many other people outside your followers were able to see and interact with your content. Key outreach metrics include:
* Audience growth rate, i.e., the growth of your social media followers
* Post outreach, i.e., the number of people who have seen your post after it was published
* Social share of voice, i.e., the number of times people mentioned and compared your brand to your competitors.
Conversion metrics
It refers to the effectiveness of your social media campaign in converting your target audience into paying customers. It's basically an action that's defined by the value it brings. It should be noted that your content can produce significantly high engagement metrics. However, it doesn't positively contribute to improving your business's value. Conversion metrics are important in showing the following:
* Click-through rate, i.e., the number of people who reacted to your content's call to action
* Conversion rate, i.e., how many people who interacted with your content turned into customers.
How to Create an Effective Social Media Marketing Strategy
The social landscape is highly competitive, and that's why you should fine-tune your tactics and refine your social media marketing strategy. If you want to create an effective strategy from scratch, here's how to go about it:
Set your business goals
What do you expect to come out of this marketing? To most businesses, the goals are usually to increase brand awareness and enhance user engagement. Most businesses usually want to engage with more people and build an active community with a larger following. Your business goals can be long-term or short-term, depending on what you want to achieve.
Research your target audience
Don't make assumptions regarding whom you are targeting. Research is key in determining whom you want to interact with your content. Understand that different platforms usually attract people from different demographics. For instance:
* Pinterest has more women than men.
* LinkedIn's user base is more educated and it is ideal for customized, industry-specific types of content.
* YouTube and Facebook users have high-earning characteristics
* YouTube and Instagram have a high number of Gen Z and Millennials
* Twitter's demographic consists of users between 25 and 34 years.
There are numerous tools you can use to determine the type of social media platforms ideal for your business and the characteristics of your target audience. Note that not all social platforms would suit your business; hence, you should focus on those that host most of your target demographic.
Plan your content
Which type of content do you intend to publish? Is it informative, promotional, or entertaining? Remember that your content type should align with your brand's tone and value.
Consider the KPIs to use
Regardless of your marketing goals, you should always work with data. Consider establishing metrics that work with your goals, including user engagement, clicks, reach, shares, and hashtag performance.
Curate your content
Create and curate high-quality content that will lead to more social engagement. A well-curated content will ensure that you stick to your goals and content themes. For instance, are you creating videos such as reels or short stories?
Schedule your posts
Ensure that you publish your content at the appropriate time. Remember that consistency also sells; hence you should consider publishing content regularly.
Assess and make improvements
Marketing is a highly dynamic field, and your customers' needs will always grow and change. That's why brands should always focus on service and product improvements.
If you are posting on social media, assess the impact of your posts based on your strategy. Did it work, and if so, what led to that? If your strategy failed, what could have possibly led to that? The bigger picture should be to always understand what your target audience needs and then work towards it.
Benefits of Social Media Marketing
* Increase brand awareness
* Generate more leads and traffic
* Enhance conversion rates
* Provides a humanizing aspect to your business
* Improve customer experience
Conclusion
From increased brand awareness to conversions, there are many benefits that come with social media marketing. However, most businesses don't usually know how to go about it and fail from the start. An effective social media marketing campaign should start with the right strategy. Besides that, you should publish high-quality content on the right platform consistently. It's also important for brands to engage with their customers and consistently fine-tune and publish fresh content. This way, they can build active communities with a significant number of users who generate valuable conversions.
---