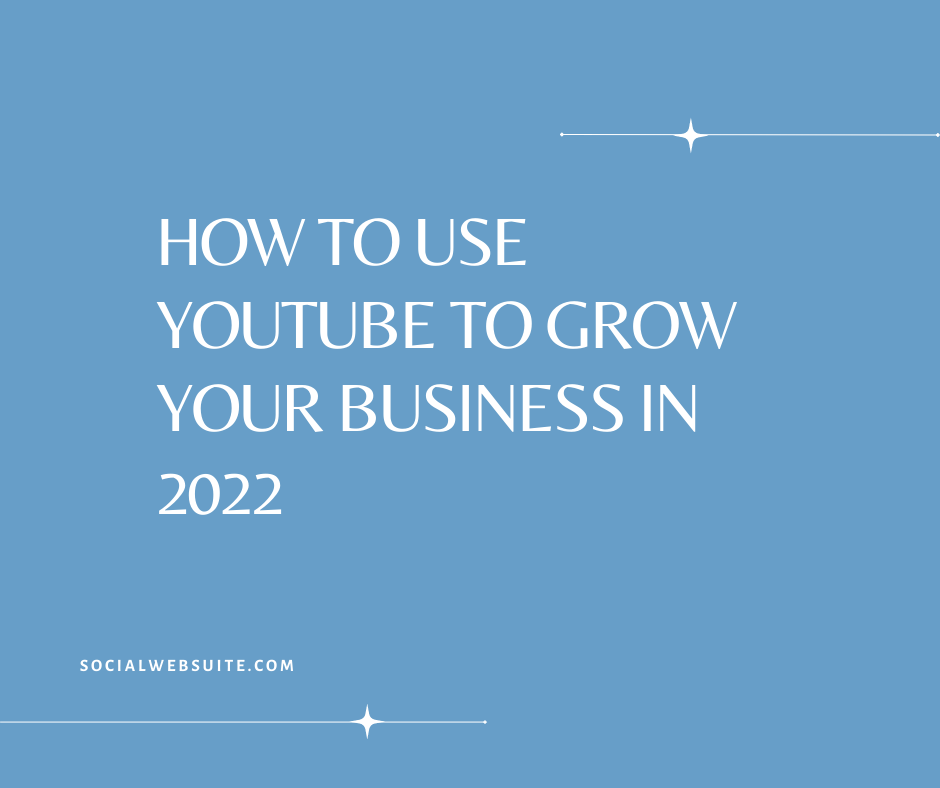 YouTube has over 2 billion global users making it one of the most robust marketing platforms that small and medium-sized businesses can use to create brand awareness and conversions. Most businesses underestimate how innovative video marketing tools are for their business.
They are great tools that marketers can use to improve engagement with your product and boost your brand awareness. Creating a YouTube business channel provides your customers with a centralized and accessible platform with relevant video content showcasing various aspects of your business.
Depending on your business, you can educate your customers, showcase your products, and list your services so they can easily understand what you're selling them. Research indicates that most people retain 10% of what they hear, 20% of the content they read, and 80% of watched content. This happens because our brains process visual cues better than written language.
Even though YouTube has high traffic and engagement, it's also quite competitive. Therefore, you should be ready to develop an effective marketing strategy focused on your viewer's experience. Doing this helps you create better content that solves your audience's problems and educates them about your products or services.
An overview of YouTube's statistics
YouTube is the second-most popular search engine on the internet. Research estimates that the platform has more than 2 billion users that watch more than one billion hours of content daily. This alone should convince you to add YouTube to your business's social media marketing strategy; however, you should keep reading because there's more.
YouTube has an amazing global reach where various users can access its content in 80+ languages. Additionally, YouTube has launched more than 100 local forms of its platform in over 100 countries globally. The platform is more popular with U.S consumers aged between 18 and 49, which is the perfect consumer demographic.
Additionally, YouTube gets more traffic than all U.S cable TV networks combined. Most social media platforms have adapted to various marketing strategies. Some platforms are designed to spark conversations, while others are meant to market products by presenting visually appealing images.
YouTube has not been left behind in this transition. It's one of the most used marketing platforms by B2B companies, and it accounts for about 70% of the entire B2B industry. Additionally, it's ranked top 5 in both paid and organic content. These statistics prove why your business will benefit greatly by having a YouTube presence.
It's cost-effective, easy to use, and provides amazing results. It's no wonder 85% of businesses use it as a marketing tool.
How to use YouTube to boost your business
Create educative content
Most YouTubers aim to create entertaining content; however, you shouldn't consider this aspect only when creating your business account. You should create interesting and informative content creatively presented and directly communicated to your target audience.
You should showcase your products, provide detailed information about your services, and try to make information based on your consumers' perspectives. You can also take it a step further and provide demonstrations that explain why your product is better than your competitors.
Post videos consistently
You should have a schedule for posting content and stick to it. Like your website content creation team, it would help to have a dedicated team that creates posts of high-quality content regularly. This helps you have a dedicated following that looks forward to viewing more content on your YouTube channel. It's these potential customers that'll click through to your website.
Creating regular content doesn't require a huge budget. You can create high-quality content using most high-quality smartphones available and any video editing platform to create transitions. Creating content regularly helps you draw a loyal following that can market your brand by sharing your videos on various social media platforms.
Use effective call-to-action (CTA) strategies
CTAs are a business' best strategy for making conversions. Creating content about your business isn't enough. You should add CTAs to help nudge potential leads into clicking through to your website. It would help if you place yourself in the customer's shoes, compare the experience with what you'd want them to do, and find the perfect balance for your CTA.
For instance, if you want your target audience to see your products, you can include a call-to-action with your website's link in the video description. Ensure that you sound convincing and confident to get the best results. You can also add a CTA using button links and display suggestions for more video content.
Use an appropriate topic and keywords for your content
Most YouTube business accounts don't practice SEO strategies when creating content. They don't focus on keywords in video titles, tags, and descriptions, making it difficult for YouTube's algorithm to suggest their content to their desired target audience. This can be problematic if you want your business to grow.
You should focus on a specific and relevant topic and keywords if you want your business to grow. Use a keyword generator to find the best keywords for YouTube. It would help if you did this before creating your content to make the process more streamlined. Integrate the keyword naturally in the video allowing YouTube's voice recognition tech to pick the phrase and place it in its closed caption system.
Create a good thumbnail
YouTube's thumbnail is like a book cover. Customers are more likely to click and watch your video if the text and image on the thumbnail are captivating. YouTube places its thumbnail on the right sidebar and next to descriptions and titles on search results pages where viewers can easily locate and click.
Thus, your video's thumbnail should be captivating and stick out, helping you get high click-through rates or CTRs. You can create better thumbnails by using big and bold fonts, contrasting colors, and closing up on an interesting image. You can use canva to design eye-catching thumbnails.
Engage with your audience in the comments
You shouldn't create a video and let it sit untouched. You can interact with your audience in the comment section and provide answers for any unaddressed issues they may raise. You should ask your customers to like and make any comments under the video to help you rank better on YouTube's search results.
You should respond to the comments like a human since this will help with the algorithm. Be polite and provide useful answers to your audience's queries. You can generate more buzz by pinning a relevant question at the top of your comments feed and urging your customers to respond.
How a YouTube channel can help your business
While YouTube is great for boosting your business' brand awareness and online presence, it's also extremely valuable as an SEO asset. It may be the most popular source for video content, but most people forget that it's also a search engine with links to Google. How does this work?
Just like other content marketing strategies, not placing enough effort when creating YouTube video content can make it hard for the video to reach your intended audience. Thus, your content marketing strategy should be part of your overall SEO strategy.
For instance, great SEO practices can help your video pop up higher on Google search results providing you with more traffic to your YouTube channel and website by extension. So, how can you benefit from creating a YouTube business channel?
Boost your website's organic traffic
Most YouTubers aim for thousands of views on their videos, and while this is still important for business channels, video quality reigns supreme over many views. Businesses should aim to create high-quality, entertaining, and easily understood videos that their target audiences can resonate with.
The main reason for creating a YouTube channel is to increase the amount of relevant traffic flowing to your website. Thus, creating well-organized, intriguing, and organized content helps draw viewers likely to enjoy more of your content, visit your website often, and hopefully purchase your products or pay for your services.
Thus, it's vital to share valuable information that potential leads find educational, engaging, and helpful. The content should address their problems and recommend your business as the best entity to provide an efficient solution. The videos should also be entertaining and have an effective call-to-action that boosts your organic traffic.
Increase your business' brand awareness
Creating an effective, interesting, entertaining, and informative YouTube business channel can work wonders for your business' brand awareness. The research found that 54% of consumers get hooked on YouTube content made by businesses and brands they support. Additionally, YouTube's algorithm works in the consumer and business favor by recommending such video content.
Showing good content to your viewers is powerful because it keeps them thinking about your business. You could use your YouTube business channel to help your target audience understand your brand. Detailed YouTube videos that are customer-centered will make your leads feel connected to your business, increasing your conversion rates.
You can achieve this by making demonstrative videos for your products, talking about your business's core values, and telling engaging stories about your case studies and accomplishments. You could even have the CEO speak to make the brand more relatable. This helps you become more relatable and memorable to your audience.
Boost your business' SEO ranking
The main reason for working on any online marketing content is to boost your conversions. This is best achieved by boosting your SEO performance and increasing your search engine rankings. Most people use Google to find answers to their problems, and if your business can solve said problems, the best way to do it is by ensuring that you rank higher than your competitors.
Using videos can be a great way to rank first on Google's search engine results page. There are various methods you can use to achieve this. For instance, you can add videos to your web page and increase your search engine results page ranking by 157%. Using this strategy will also reduce your bounce rate if the video is descriptive enough.
Providing high-quality content also helps boost your website's traffic since other businesses with less detailed content will backlink to your video. Some of the visitors may end up clicking through to your website.
Mistakes you should avoid
We've talked about many mistakes in the previous segments; however, there are three major mistakes you should avoid.
Lacking a proper strategy
You shouldn't start creating content if you don't have a proper strategy. It would help if you designed your strategy based on YouTube's algorithm and features. Each social media platform has its unique practices and culture. You can create and post content thinking it'll work similarly; however, you have to be knowledgeable about how YouTube works.
Ensure you write your strategy down, troubleshoot, and find the best steps to follow. Do your research on the best way to go about it and how you can utilize YouTube's features and algorithm to your advantage. Doing this helps you boost your YouTube presence and, consequently, return on investment.
Don't overthink
Most businesses overthink their strategy when making a YouTube business account. It may feel a little intimidating when you start; however, simple YouTube marketing designs often work out better than more complicated options. For instance, you need longer videos than other platforms; however, you can make it work if you have a good strategy.
You can hire someone to provide you with a good script, use the resources you have at the time, and begin by creating an authentic connection with your target audience. Remember that content value is more important than production. Focus more on words and ideas rather than the actual content.
Understand your target audience
There is no reason to market on YouTube if you don't understand your target audience. It would help if you took your time to understand your general target audience and (more importantly) your preferred target audience on YouTube. For instance, some people may be comfortable consuming content on other platforms like TikTok and Facebook because they are shorter.
Thus, you should analyze your target audience and understand why they prefer watching videos on YouTube. It would help if you consider creating long but detailed videos that are catchy and engaging. Break the boredom with a few jokes and talk to your target audience from their perspective.
Conclusion
You may have a hard time getting subscribers on YouTube at first; however, you shouldn't give up. It may take some time before you garner a good following, but the few subscribers you get will be loyal if you provide great content. Give yourself some time to gain traction and ensure that you dedicate each day to learning and adjusting your strategy.
---