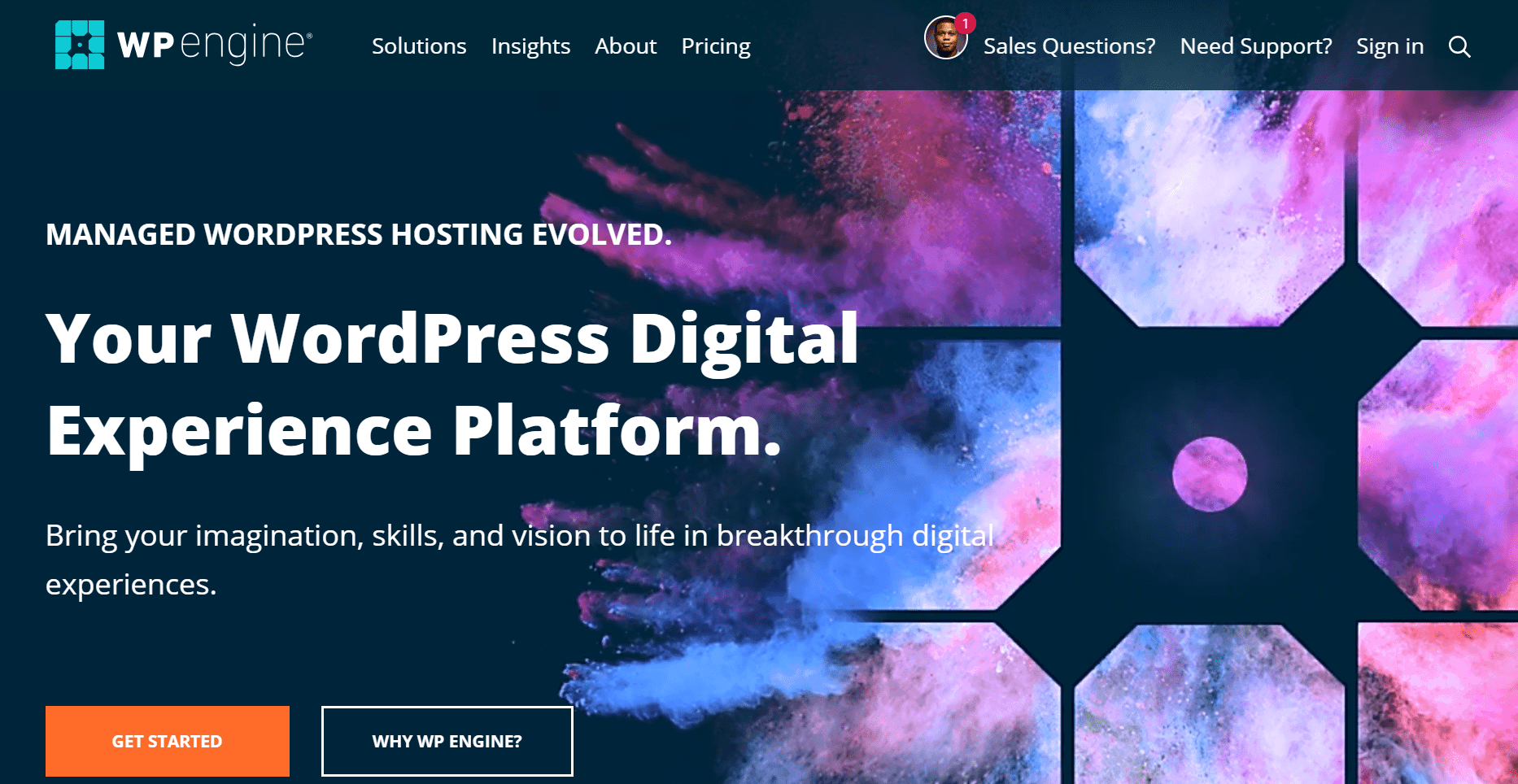 The second blog post dedicated to the hosting companies that we have partnered with, trust, use and recommend is about WP Engine. We hope that our unbiased review of the hosting companies will help you decide which one will you trust with your business.
Our story with WP Engine
You probably have heard of WP Engine and met them on at least one WordCamp you have attended. It is impossible not to stop beside their booth and start talking to them. All the people working for WP Engine are friendly, nice, and extremely pleasant to talk to.
That is how our story began. A very very long time ago we have met a few people from WP Engine on one of the WordCamps we have attended and after talking to them we have decided to try them out.
A few years and many successful clients later our HYPEStudio site is still hosted with them and they are still one of the few hosting providers that we are happy to recommend.
WP Engine was one of the first hosting companies to test our Social Web Suite plugin with their environment and to include Social Web Suite in their recommended solutions center.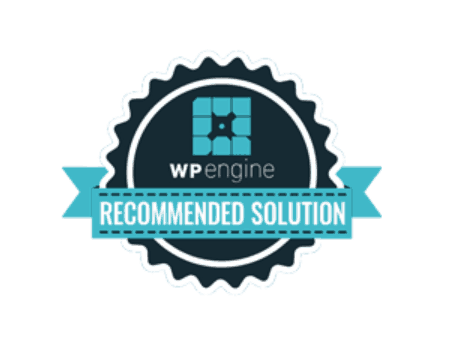 WP Engine Review
A huge part of building and growing a successful website depends on having web hosting that is not only affordable but reliable too. However, with all the countless choices available to us, it can be quite a daunting task trying to figure out which hosting service is the best one for your needs.
If you have a small to medium-sized website or blog, then you have quite a lot of budget hosting service providers to choose from (Bluehost, for example), but as your site grows, it becomes necessary to find better resources that can easily handle your increased traffic flow. This is where WP Engine comes in.
About WP Engine
WP Engine is a Texas-based company which offers Managed WordPress Hosting. They offer hosting services that are designed specifically for WordPress and were among the first companies in the world to offer such a unique service.
WordPress supports millions of sites all over the world, which is why it comes as no surprise that some web hosting services would focus only on hosting the worlds best-known content management system.
Although there is a lot of competition in both the managed hosting and the general hosting field these days, WP Engine still remains the market leader, and one of the most popular managed hosting providers worldwide thanks to their cutting-edge features, most of which we're going to look at in more detail in this in-depth WP Engine Review.
The service offered by WP Engine is so much more than just competent and reliable hosting, it also has superb uptime, excellent WordPress-specific security, and unlimited data transfers, among other features.
But of course, as with all good things, there's always one or two aspects that may count as flaws, and WP Engine is no different. So read on to find out all you need to know about this hosting service, and to discover all of its pros and cons so you can decide if it's the right option for you and your business.
WP Engine Managed WordPress Hosting Plans
There are four plans available for you to choose from, and each one of them boasts a range of features which include:
Automatic Daily Backups
Unlimited Monthly Data Transfers
Malware Scanning
Over 35 themes from StudioPress to choose from
Of course, all the plans are Managed Hosting Plans, which means that the expert technicians at WP Engine are available to install everything for you. Let's take a closer look at each of the plans:
1. Startup Plan
This is the most basic plan and starts at $35 per month. It supports just one WordPress installation and 25,000 visits each month. With this plan, you also get 10GB of storage space, which may be adequate for some of the smaller sites. You also get 50GB of bandwidth, access to a global CDN, and an SSL certificate, among other features. The Startup plan provides you with all the basics that you require in order to start a small blog or website.
2. Growth Plan
Moving up the ladder, the Professional package starts from $115 per month and offers managed hosting for up to 5 WordPress sites and 20GB of storage, as well as 200GB bandwidth and traffic support for up to 100,000 visits each month. This plan comes with 24/7 phone support to assist you with any issues you may experience, and it also allows you to import your own SSL certificates. Overall, this plan has amazing features that you need for growing your business.
3. Scale Plan
This package builds on the Professional Plan, offering 15 WordPress installations, 30 GB of storage, and support for 400,000 site visits each month. You also get 400GB bandwidth and all the other features in the 'Growth' plan. This package has much higher site limits to help you to easily scale your business.
4. Custom Plans
The fourth WP Engine pricing plan is designed for mission-critical sites and large businesses. It comes with a dedicated environment and offers superb performance, and high availability/redundancy.
Onboarding is expertly managed, and the support is the fastest by far. Because these are custom tailored plans, the pricing will obviously vary.
Although at first glance, some of these plans may seem a bit pricey, they do provide a lot of key features that can make the difference when it comes to building and growing a successful online business.
Furthermore, their custom plans would put you on a more enterprise dedicated solution.
WP Engine Core Features
WP Engine not only has all the key features that you would expect from a managed hosting service but also boasts a few unique ones as well. Some of the WordPress-specific features that they offer include:
Free SSL Certificate (this is a vital security measure)
Quick, easy migrations from your previous host
Support when setting up staging sites
Lots of diagnostic and performance tracking options
They even offer some special features that other similar hosting companies either don't offer or they charge for, including Git version control and the option to move to the latest version of PHP (PHP 7).
You may want to consider managed hosting if you want to make sure that your site is fully optimized, and that it is secure and fast-loading without having to do all the work yourself. Our experience with the platform, as well as the research and review of WP Engine, showed that it offers the most comprehensive and advanced managed WordPress hosting features in its category.
Let's take a look at some of the other WP Engine features that we love in more detail:
Support and Customer Service
It's relatively easy to get started with WordPress. Most web hosts do offer one-click installations but WP Engine provides an even more competent managed WordPress experience. And while all hosting providers claim that they have the best WordPress expertise, most of their plans are usually a tiny portion of their overall product range, which means that you don't have a way of telling just how much expertise they really have on that platform.
But, WP Engine is different. They have a team of over 100 support technicians, and since they provide nothing but managed WordPress hosting, it means that their support team has a single focus and excellent, knowledgeable support. This, in turn, ensures that they deliver and manage the most reliable and efficient WordPress service possible.
Over 100 expertly trained WordPress support technicians
97% customer satisfaction rate from among the thousands of daily interactions with customers
The only unfortunate part is that WP Engine's 24/7, toll-free phone support is not available to anyone who signs up for the most basic plan, which could prove stressful for those who are getting started with absolutely no tech skills whatsoever and need lots of help along the way and need to talk to actual humans.
But for all other plans, they can experience phone, live chat and round the clock ticket support via email. If you sign up for one of the custom-made plans as a Premium or Enterprise customer, then you receive a one-on-one onboarding service as well.
WP Engine also has a comprehensive resource center and knowledge base where you can get even more information and assistance through well-curated tutorials and documentation.
Content Delivery Network (CDN) For Faster Loading
The CND offered by WP Engine (in conjunction with NetDNA) makes their hosting service even faster. This feature has recently been made available even to the basic Startup Plan, where users previously had to pay extra fees each month to access it.
Advanced Security Features
Another reason which makes WP Engine a firm favorite among the masses has to do with its many advanced security features. The hosting service automatically updates the WordPress core to the very latest version so you don't have to worry about having to do it.
They also test all the major updates before they upgrade their customers. WP Engine has a proprietary system which works to detect and prevent intrusions and block all brute force attacks, DDoS attacks, any JavaScript or SQL-injection attack, and much more.
The hosting provider also partners with other third-party security companies to ensure that regular security audits and code reviews are conducted. When you sign up for WP Engine's managed hosting service, you get the peace of mind of knowing that any security breach that you experience will be resolved free of charge, guaranteed.
Performance
While features and support are an important aspect of any hosting service, it's the performance that actually determines just how good a hosting provider is. But luckily, WP Engine has plenty to offer when it comes to great performance.
Some of the key performance enhancing features include:
Page Performance solutions for testing your website and helping you to make improvements
Free CDN (Content Delivery Network) service with all plans
Add-ons such as the GeoTarget that you can use to optimize your website for certain regions
In addition to that, WP Engine also conveniently offers various server locations (19 at last count), which include Europe, Australia, Asia, and North America and are the only non-Canadian hosting providers with servers in Canada.
In theory, this translates to great real-world performance, but let's take a closer look to see if that is indeed the case:
WP Engine Performance
1. Page Speed
The loading speeds of this hosting provider (from all their different locations around the world) are amazingly consistent. From Melbourne to New York, San Jose, and Stockholm, when tested, the recorded page speed times all show a decent speed that is under two seconds and a few spectacular instances where they recorded some impressive times of under 40 seconds.
Overall, WP Engine sites load must faster than almost all other sites, even before installing any performance optimization.
There are many different tools that you can use to test performance, and it's actually a good idea to test your site using different tools. Even with an increase in site visitors, the page load times remain consistent, which is great as it means that your website will load just as fast for your first visit as it will even for the 100th person who lands on your site at the same time.
2. Server Response Time
When tested from various geographic regions, the server response time results showed that the server time was particularly great in the US, but still, the server response time in all the other geographic locations also remained at less than a half second which is great.
Pros
Now it's time to take a look at the overall pros of using this hosting service. After all, although this is one of the best options available on the market, it still may not be the best one for everybody. So take a look at the pros below before you make your decision on which plan is suitable for you.
– Optimized for WordPress users
– Makes managing your site simple and easy
– Gives solid, reliable, and consistent performance
– Excellent dedicated or expert support
– Offers lots of security features unique to WP Engine
– Some of the fastest loading times thanks to CDN
Money-Back Guarantee
With WP Engine's hosting service, you get a healthy 60-day money-back guarantee. This is way more superior to the guarantees offered by most of their competitors. If (for whatever reason) you're not happy with the service they provide you, you can simply cancel your account before 60 days is up and get a full, no-questions-asked refund.
But, it's important to note that this guarantee only applies to the Startup, Growth, and Scale plans. It doesn't cover the custom plans. This means that you're taking absolutely no risk whatsoever when you sign up for their managed hosting service, and in essence, makes trying it out a no-brainer.
So what's the bottom line? Is WP Engine the right option for you?
Now that we've come to the end of our WP Engine Review, you might be wondering if it's the right choice for you. Having used the WP Engine platform, and after conducting dozens of hours of online research to find out more about other users' experiences with the service, the consensus is that while this hosting service doesn't come cheap, they do offer some of the best quality managed hosting services on the market today.
If you're someone who is serious about building and growing your online business, and if you want as little hassle as possible when it comes to the tech side of websites, then this is a great option for you to look into. WP Engine certainly is worth each and every penny that you invest in the hosting fees thanks to its unique features, reliable support, and outstanding performance.
Do you like our review? If you want to read our other hosting reviews be sure to subscribe to our blog. Check out our in-depth unbiased review of Liquid Web.
**AFFILIATE DISCLOSURE: Some of the links in the text are affiliate links. We may get a small commission if you use them, but they will not affect the price you pay. We ONLY recommend the services and products that we use and trust.**
---