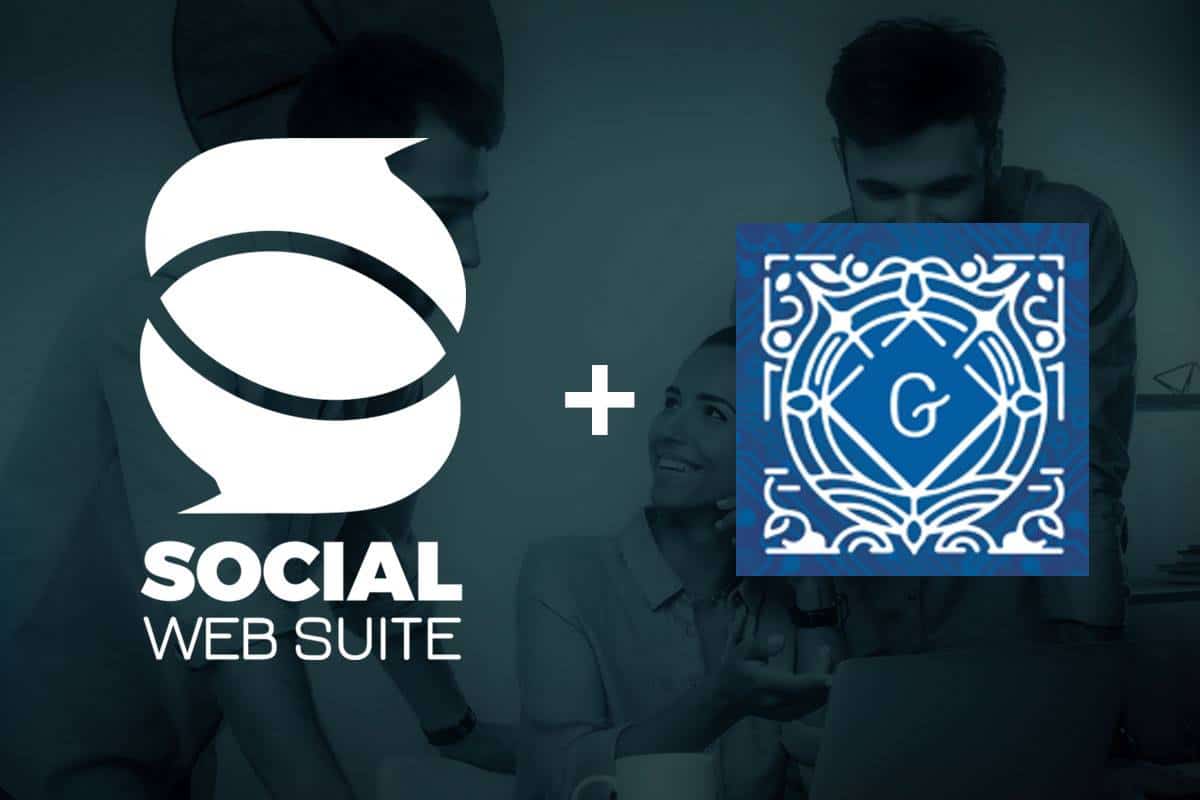 We are happy to announce that Social Web Suite supports Gutenberg, the new block-based editor for WordPress!
The new Gutenberg editor is replacing the old text editor, TinyMCE.
If you are one of the millions of WordPress users who have grown accustomed to the current editor and are wondering what those changes mean for you, then read on to find out everything you need to know about the new WordPress 5.* as well as how you can prepare yourself for the inevitable leap forward.
What is Gutenberg and Why The Change?
Gutenberg is a new block-based editor named after printing press inventor, Johannes Gutenberg who lived over 500 years ago. The goal of this editor is to make things a whole lot easier when using WordPress, particularly for those who are just starting out.
Currently, the visual editor requires the use of quite a lot of HTML and shortcodes to make stuff work, and the Gutenberg is focused on flexible block editing, fewer code changes behind the scenes, and overall ease of use for everyone.
The news of this change may be exciting for some and alarming for others.
The current visual editor in WordPress hasn't seen any major changes since the platform launched, and it has stayed the same for the most part. So while it's possible that Gutenberg will provide a new and refreshing experience for content creators, some users have concerns pertaining to how well the new editor will perform.
The good news is that there are many contributors and volunteers who have been working on this new editor with the goal of making it simple and easy to add rich content to the platform.
With this new facelift, WordPress seeks to demonstrate user-inspired focus and improve the editing experience for authors with new usability features added to its core set of features. Gutenberg removes the idea that users have to use additional plugins to manage simple things like layouts.
What Are The Major Differences?
For those of you who have been using WordPress for a while now, you'll know exactly how the platform has evolved over time. Every individual update in the past has brought with it significant shifts, but none quite as major as the 5.0 update.
For instance, WordPress 4.9 'Tipton' gave users the ability to schedule design changes using the WordPress Customizer so they could go live at a later date, just as with the post drafts.
With the 4.8 update, there were a lot of widget updates. In the past, if you wanted to include images in your widgets, you had to manually add them but now there are dedicated media widgets – one each for images, video, and audio files. Yet another feature of the 4.8 update was the option to discover nearby WordPress events directly from within your dashboard, which is very handy for those who do a lot of networking.
But, as far as WordPress evolution goes, all of these changes we mentioned here were pretty incremental, and while they were all useful, none were at Gutenberg's game-changing level.
WordPress 5.* – What To Expect
The biggest change is the previously mentioned block-based editor, which we're going to talk about below. However, the 5.0 update also marks a change in how WordPress handles releases. In the past, you could count on receiving two major releases each year, with a lot of mini-updates throughout the year.
But now, the core team is planning on shifting from the scheduled release model in an effort to remove the pressure that predetermined deadlines bring, and therefore take more significant leaps forward. Also, users won't get updates that feel as if they are lacking in meaningful content.
Other than that, there are quite a few other significant things that make this latest upgrade a very interesting one:
More Intuitive Site-Building
WordPress is moving toward a site-building experience that is more intuitive. WordPress is already leading the pack when it comes to market share, and by making their site-building functionality better, they aim to hold that market share against the rising tide of hosted website builders.
Improved WordPress Rest API
This is another feature that has seen some improvements. The WordPress Rest API feature helps developers in creating products that are more feature-rich by simplifying the process of sending and pulling data from your site. With this update, developers will be able to create applications more easily using the WordPress platform as their framework, too.
Easier website Building
To put together a simple WordPress theme in the past required that you have a development background, but now building custom themes is a lot easier thanks to this recent update. Gutenberg's blocks make website building alot more accessible for all.
What Do All These Changes Mean For You?
Now that you know what the launch of this new Gutenberg block-based editor in WordPress 5.* is and how it works, you may be wondering what exactly these changes mean for you. Don't Panic!
While the Gutenberg change means that you have to get acquainted with totally new editing experience, you're still able to use the classic editor if you choose. You can keep your current editor by installing the official plugin called Classic Editor.
Important Note
The great thing about this new update is that you are not forced to settle for the set of features that come with Gutenberg straight out the gate. There's already a range of cool add-on plugins that deliver some fantastic features to Gutenberg, one of them being additional content blocks.
Gutenberg Affects Plugins and Themes, Too
Other than improving your own editing experience, this new update brings changes to your themes and plugins. For instance, we are likely to see a lot of Gutenberg-friendly themes emerging, which will probably be designed with all the editor's new features in mind.
There have already been some interesting themes that have been released, including Atomic Blocks and the new default Twenty Nineteen theme that has Gutenberg-first focus. Even some existing themes now have full Gutenberg compatibility, as well.
In a similar way, you'll see the changes when it comes to your plugins. Lots of plugins interact directly with the WordPress editor, whether it's to include shortcodes or add new functionality. All those plugins have to become Gutenberg compatible otherwise they will alienate a huge portion of their user-base.
Within a few years from now, it might even be a common occurrence to find certain plugins that support only Gutenberg.
Don't worry, we got your back. Our Social Web Suite plugin is fully compatible with Gutenberg and WordPress 5.*.
Are More Changes On The Way?
This is the question on a lot of people's minds. And yes, you can expect more changes. The Gutenberg team and the WordPress team are both working hard to make this platform even more awesome and user-friendly, and to fill it with a host of new features that make things easier for everybody.
How You Can Get The Most From The New WordPress 5.* Update
The best way to get the most out of your new editor is to take time to read up on how it works, what its purpose is, and the thought patterns that are behind Gutenberg. Our best resource for all the things about Gutenberg is Gutenberg Times. You can also start using it on your own site, and draft your next post with it. Make notes of the things that you can and cannot do with it, and provide feedback to the Gutenberg team so that they know all the things that can be improved.
In the next section, we're going to highlight some features and illustrate how you can use some of those key features to create a simple WordPress post with Gutenberg. 
Step #1: Adding Blocks To Your Post
Adding a title in Gutenberg is easy and it works in precisely the same way as the classic editor. But after that, things begin to change. Hovering over the area beneath the title of the post will reveal a few icons that let you do a few different things from a search bar to a drop-down menu and a few organized categories.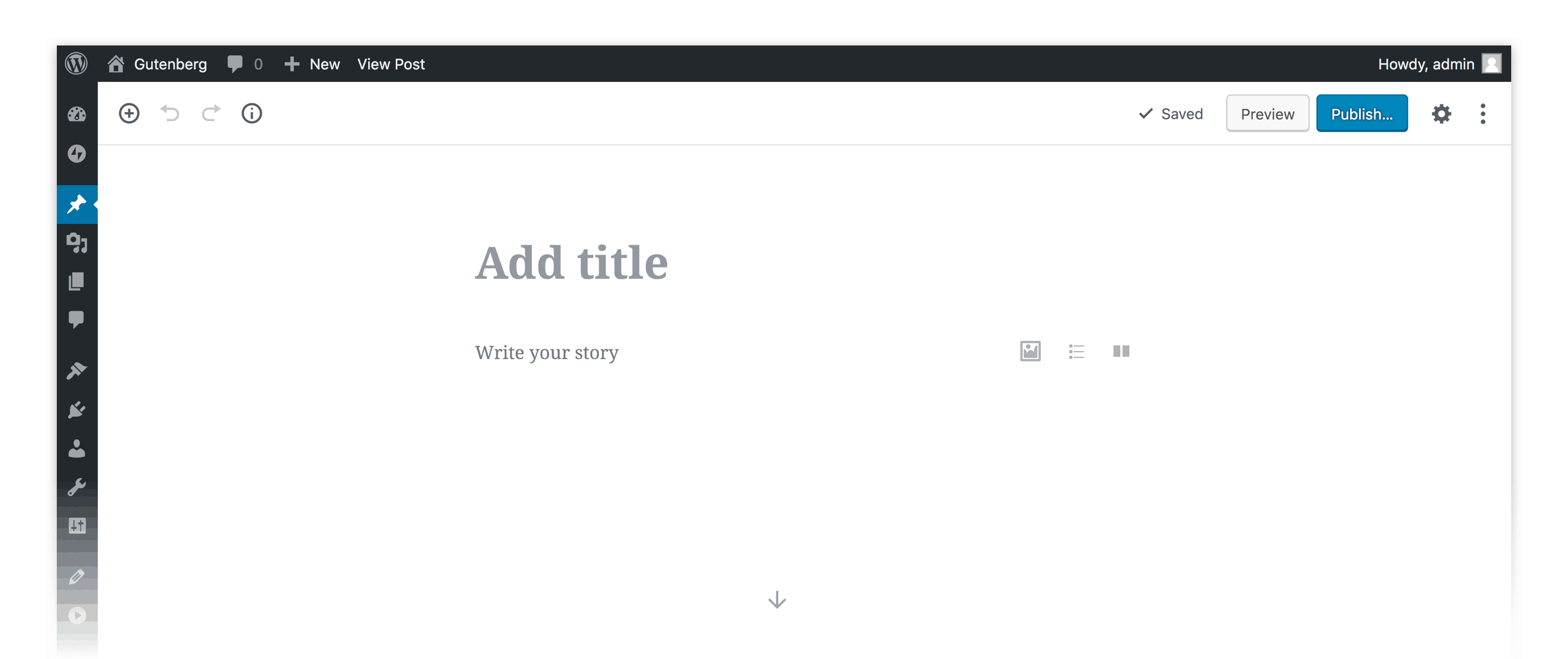 From there you can also select some Gutenberg blocks that you can add to your post. Adding a block to your post is a simple matter of clicking on the one you want or typing into the editor.
Step #2: Customizing Your Block
Say you add a paragraph block, you will see a few basic formatting settings like the alignment, italics, bold, and so on. On the editor screen's right-hand sidebar, you will also see more options for that block that allow you to change the font size and the color of your text.


There's also an advanced menu where you can include custom CSS. All the changes that you make here or directly on the block will be visible immediately. Every Gutenberg block comes with its own settings.
Step #3: Putting The Finishing Touches On Your Post
After adding your blocks, you may find that you want to make a few changes, and the good news is that Gutenberg is very flexible and lets you modify any aspect of your content's layout that you want. For instance, if you want to delete one of your blocks, simply select the icon above it labeled 'Options' and click 'Remove Block'.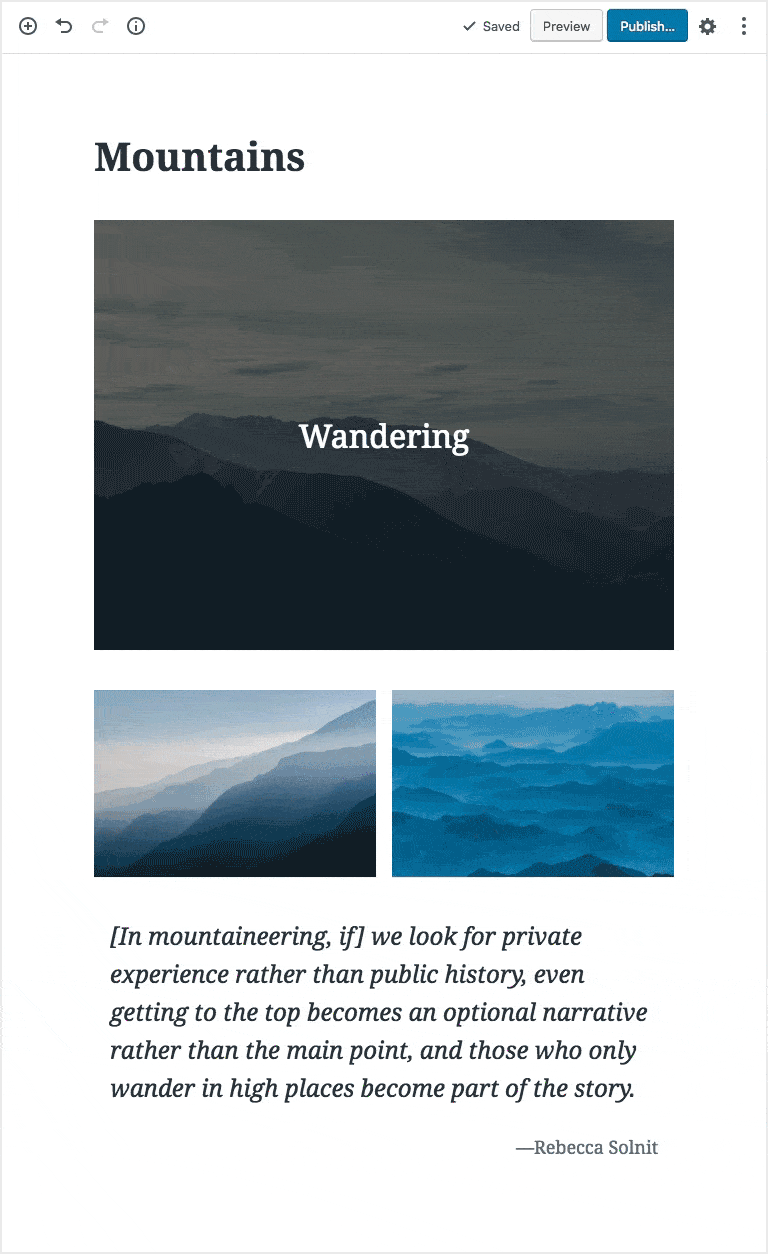 When you hover over a block, you're able to use the arrows (up and down) to rearrange them at will. You can also click the six dots located between the up and down arrows to drag the blog and drop it where you want it.
Important Note
You have access to page-wide or post-wide settings as well. You can find them by clicking on 'Document' on the right-hand sidebar. This is where you will find the majority of the options that you are familiar with, including:
Publishing the post
Setting an author
Choosing categories and tags
Adding a featured image- …and so on.
You will not need to save your content regularly, as it auto-saves at frequent intervals while you're working. And that's all you need to know for effective use of the Gutenberg blocks system. Although we didn't include all the options here, you can clearly see that it's not nearly as difficult as some might have assumed.
In fact, a lot of users say that the overall editing experience is really not that different from the previous editor, just a lot improved. You can experiment with various blocks so that you become comfortable with the choices that are available to you.
Gutenberg – The Bottom Line
Unless you decide to keep using the WordPress Classic Editor plugin, Gutenberg will be the default editor on all WordPress websites which means that now is the time to familiarize yourself with it. But luckily, it's very easy to create content using the Gutenberg editor.
You simply have to:
Add the blocks that you want on your page or post
Customize each of the blocks using their individual settings
Organize, rearrange, or delete blocks as you see fit
If there are other blocks that you would like to use in your designs, then you may want to consider adding a Gutenberg blocks addon plugin. There are a lot of them to choose from.
In Conclusion
Overall, most of the WordPress community are very impressed with the new update, and the future looks exciting for users of the Gutenberg WordPress Editor. The way things are going, no one is going to be surprised to find that WordPress has gone beyond being a CMS that is the most widely used, to become the most user-friendly interface on the market.
---