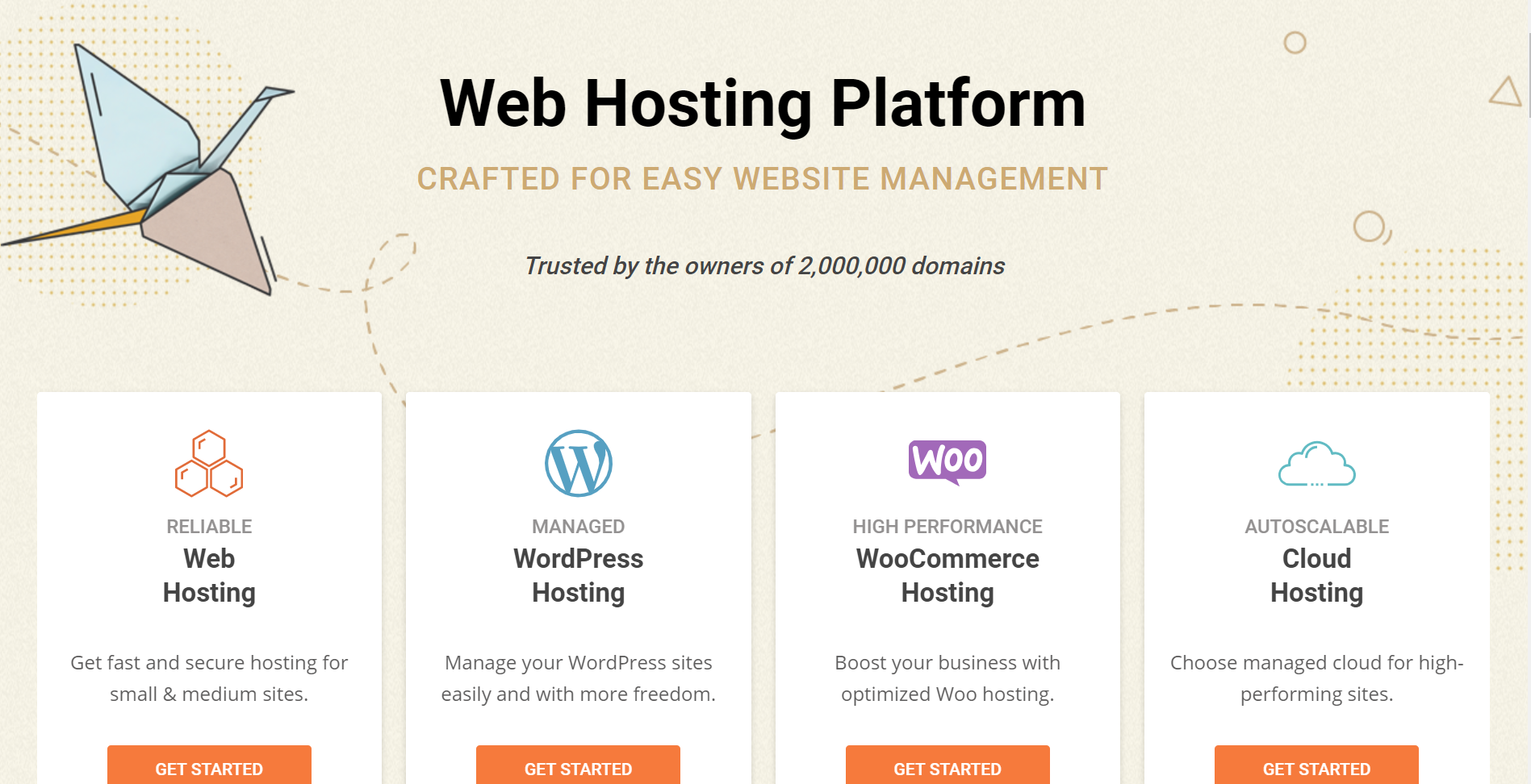 The third blog post dedicated to the hosting companies that we have partnered with, trust, use and recommend is about SiteGround. We hope that our unbiased review of the hosting companies will help you decide which one you will trust with your business.
Our story with SiteGround
If you are wondering how fast this site is, well, it is because it's hosted on SiteGround. We have found the perfect match for our needs in one of SiteGround' Cloud Hosting plans, and we have put our lovely site into their care. Besides their well-known plans for everyone, awesome people that we met on the various WordCamps, and that they are taking the security of their user' sites very seriously, the thing that made us choose them for hosting Social Web Suite' site is their amazing customer support. As a company whose aim is to provide the best customer support available, we have found a great contender in SiteGround's customer care.
SiteGround Review
SiteGround is a hosting service that is unlike any other in the web hosting market today. Their commitment to innovation, especially when it comes to shared hosting, has made them one of the most trusted hosting providers for small businesses.
Their compelling service provides its users with a lot more features than its competitors, and at a much better price.
SiteGround remains firmly in the lead amongst hosting companies because of its features which rival most of their big competitors. In this SiteGround Review, we're going to take a look at some of those features where this web host excels in more detail.
About SiteGround
This privately owned hosting provider is 15 years old and based in Bulgaria. They also have an office in Madrid, Spain. In addition to their shared hosting plans and WordPress hosting, they also promote various other types of hosting including dedicated, cloud, and VPS. They offer all their customers the following features:
CloudFlare CDN Plan
Free SSL Certificates
Free Daily Website Data Backups
Where they clearly outpace the competition is in their managed WordPress plans which help you save lots of money in the long run. Their shared plans are packed full of features, which is unlike most other web hosts. It's rare to find a hosting provider who provides entry-level plans with such an impressive range of features as SiteGround does.
So far so good, but what other areas do they excel at?
SiteGround Features
99.9% Uptime Guarantee
Free Transfer Support
24/7 Tech Support
Recommended by WordPress
Free Daily Backup
30-day Money-back Guarantee
And that's not all. SiteGround also offers some truly exceptional features for powerful WordPress hosting including SuperCacher and other cool tools. They launched their own bot protection system in 2017, which is powered by an AI (artificial intelligence) algorithm.
This system does a great job of preventing brute force attacks on your WordPress login screen. It also detects malicious login attempts. This bot protection system will present any suspicious user with a Captcha challenge and if they are a genuine user, they won't get blocked again. Also, it continually adapts to the ever-changing threats, and with such staggering numbers of unauthorized logins being reported by small businesses, this type of technology is vital in ensuring the safety of your information online.
While you can achieve these kinds of things with simple plugins for the CMS or whatever script you're using, it's still great that SiteGround has implemented this so that a lot of those malicious bots don't even hit your site to begin with. This means that it's a speed booster for your site and also a vital security feature.
SiteGround Hosting Plans
These are the plans offered by SiteGround:
Shared Hosting
WordPress Hosting
Cloud Hosting
Dedicated Hosting
Enterprise Hosting
For those who are just getting started with their website, then the shared hosting plans are ideal and would suit your needs perfectly. But, as your site grows, you will undoubtedly want to upgrade to other plans. SiteGround gives you room to easily grow and expand your business with its impressive range of plans.
Let's take a look at each of their plans in more detail:
Shared Hosting
Recommended for those who are just starting out. Because resources are being shared with other sites that are hosted on the same server, this type of hosting is best for websites with low traffic. All shared hosting plans from SiteGround come with free CDN, an email account, and unlimited bandwidth.
WordPress Hosting
This is just like the Shared Hosting plan, except that it's optimized for WordPress and it significantly improves the performance of your site.
Cloud Hosting
Suitable for growing sites, blogs, and businesses, this is an upgrade to shared hosting which allows you to make use of the resources of many different servers on cloud architecture.
Dedicated Servers
With this plan, you have a complete server for your website. This is more costly, but it affords you a whole lot more power. The only negative aspect of this is that you have to manage your own server.
Enterprise Hosting
This is a plan for the big businesses which get very high levels of traffic to their sites, and those with unique server requirements. To sign up for this plan, you have to get in touch with SiteGround's team so that they can custom-make a plan that is best-suited to your business needs.

A Quick Rundown of the Shared Hosting Plans
The shared hosting plans from SiteGround are available in 3 different levels to match your budget.
1. Startup
Starting at just $3.95/month, this plan lets you host one website only and it comes with 10GB of disk storage space. It's suitable for you if you're just starting a new website and it will host up to 10,000 visitors each month. With this plan, you also get all of the essential features such as the 1-click installation of WordPress, the free setup, website transfer, and the daily backups of your site data.
2. GrowBig
With the GrowBig plan, you will be able to host unlimited sites. It costs $5.95/month and you get 20GB storage. This plan is suitable for you if your site gets 25,000 visitors or less each month. You get all the Startup features and some premium features which include SuperCacher, Free wildcard SSL for a year, and much more.
3. GoGeek
This plan is great for small eCommerce sites and it handles traffic levels of up to 100,000 visitors each month. With GoGeek, you get all the features in GrowBig, as well as access to some more advanced features like the WordPress and Joomla staging, one-click Git Repo Creation, and more. This plan will set you back $11.95 each month.
SiteGround's 30-Day Money Back Guarantee
SiteGround doesn't offer a free trial of their services, but they do offer a solid 30-day money-back guarantee should you be unhappy with their service. This gives you the peace of mind of knowing that you don't have to commit fully to the web host until you're 100% satisfied with the platform.
Additional Security Features
In addition to the security features mentioned previously, SiteGround also offers a lot of different options for boosting site security including SG Site Scanner which lets you know if your website is being attacked.
They also have hotlink protection, IP address blocklists, and effective antispam tools like SpamExperts and SpamAssassin. There is also a unique feature called Leech Protect which allows administrators to prevent any of their users from giving out their passwords to portions of the site.
SiteGround also integrates with the CDN (content delivery network) from CloudFlare to give you enhanced performance and security.
Yet another super useful tool from SiteGround is SiteCheck. This is an automatic scanning tool that checks your site for malware in the code. It's a great idea to run it periodically. After all, you don't want to be receiving angry emails from your audience telling you that visiting your site infected their computers.
SiteGround also features free daily backups to keep your website data safe and secure.
Ease of Use
While there isn't really such a thing as the 'best' web hosting provider (since it's all about the best fit for your unique needs), SiteGround still comes out tops as the easiest platform to use in our experience. Setting up your website is a breeze thanks to their integration with WordPress. Also, judging by the tons of SiteGround reviews online, it's a firm favorite not just based on budget, performance, and speed, but also based on ease of use.
Speed and Performance
One of the most important aspects of any hosting service is the website uptime. If you're running a business and your site is down for a period of time, then your customers won't be able to access any of your products or services which ultimately leads to lost sales and revenue.
You can test your site's uptime using website monitoring tools so that if your site is down, you'll know about it immediately. When tested over a period of three weeks, the SiteGround test site never once went down which shows that it's incredibly stable.
SiteGround's uptime guarantee of 99.9% is valid. In fact, in the unlikely event that you experience downtime that exceeds 0.1% each year, then SiteGround compensates you with a month's free hosting.
SiteGround makes some serious claims about the speed of their hosting service, and our tests have shown that all their claims are valid.
In addition to having quick server performance, they also have 4 data centers in London, Amsterdam, Singapore, and Chicago. This is great for people who have audiences that are focused in different regions of the world as it means that you can have your website files in a location close to them.
The way that SiteGround allocates its server resources among the Shared Hosting customers hits the right balance, and getting that allocation right is vital to the efficiency of the servers. Most hosting providers set low memory limits on the websites to keep performance in check, but SiteGround gives an ample allocation with up-to-date software.
All in all, their performance, reliability, and speed make them one of the best web hosts on the market today.
Customer Support
SiteGround offers superb customer support. According to their stats, almost 50% of their customers are from outside the US, and the reason for this kind of global appeal has to do with their internationalization and multilingual support. They respond to customer queries in English, Italian, and Spanish.
Their website offers live chat, phone support, and ticketing. When you submit a support request, they send you an initial response within just 10 minutes max. While it sometimes takes a little longer to resolve issues, most major issues are usually resolved within an hour, and their tech team is very good about keeping you updated.
If your problem is urgent, you can either use the live chat feature or call SiteGround directly to speak to someone. All of their support options are available to everyone 24/7 which means that (unlike most other web hosts) you don't have to wait until their offices open.
Pros of Using SiteGround
Before you make your choice as to whether SiteGround is the right option for you, let's take a look at some of the pros of their web hosting service.
Pros
– An innovative hosting company focused on never-ending improvement
– Integrates with CloudFlare CDN for improved security and performance
– Excellent uptime of 99.99%
– Top 10 load time
– All plans come with WordPress hosting
– Free SSL certificates with every plan
– Many free services included (eg. Free site transfer, free security add-ons, etc.)
– Customers can choose server locations
– Excellent and knowledgeable customer support
– Great price and a 30-day money-back guarantee
The Bottom Line: Is SiteGround the right hosting for you?
This web host is constantly recommended by some of the top bloggers and online business owners for a reason. Our own experience with this host provider has revealed that they stand behind all of the promises that they make when it comes to exceptional uptime, strong security, amazing speed, reliability, great customer support, and overall performance.
All the plans offered by SiteGround are really good in value. Your only task would be to find the one that is best for your business needs and goals.
Do you like our review? If you want to read our other hosting reviews be sure to subscribe to our blog. Check our unbiased reviews of Liquid Web and WP Engine.
**AFFILIATE DISCLOSURE: Some of the links in the text are affiliate links. We may get a small commission if you use them, but they will not affect the price you pay. We ONLY recommend the services and products that we use and trust.**
---