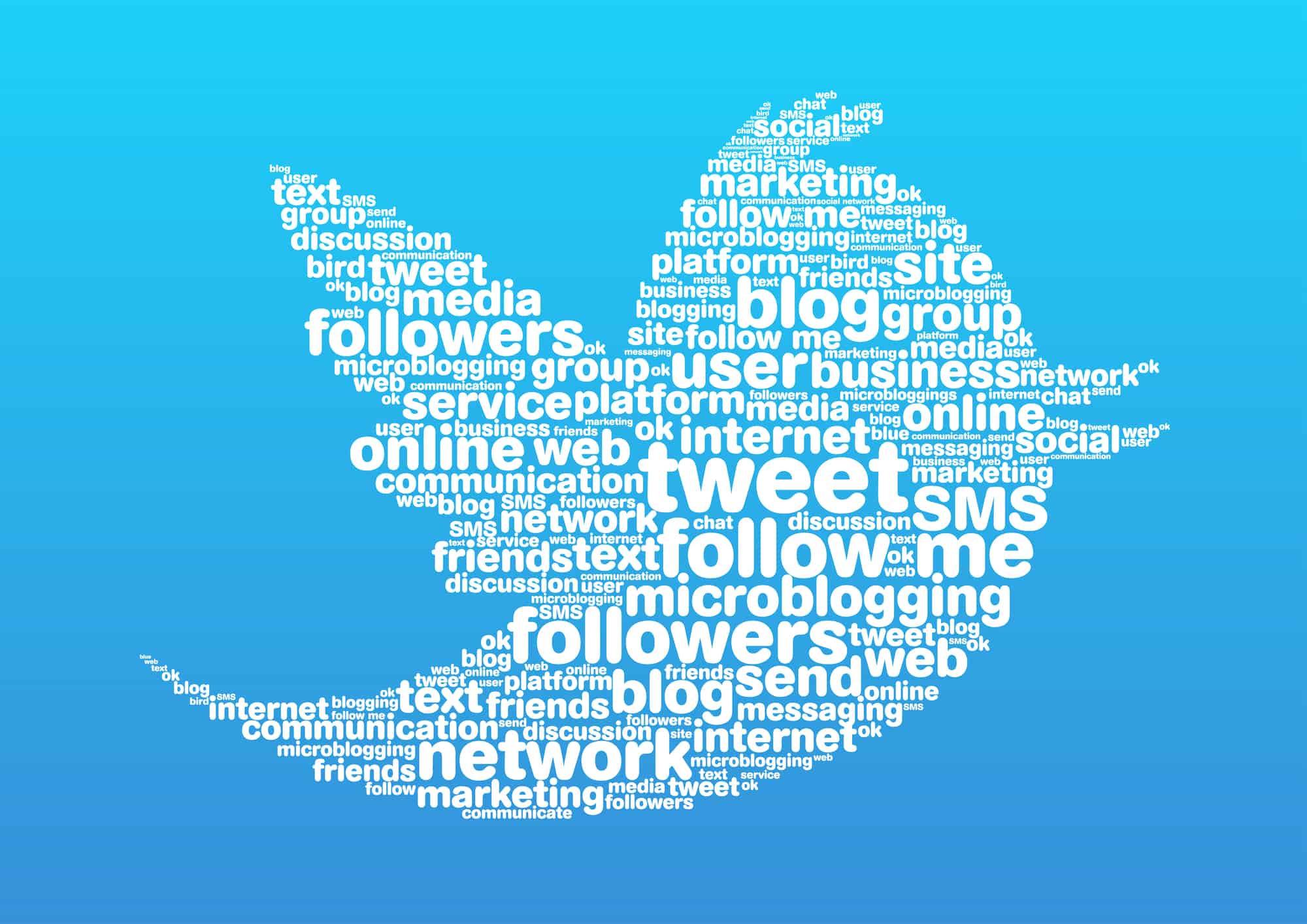 Twitter Cracks Down on Bots
Bots can be pretty awesome when put to work properly, but they can also be used to give some unscrupulous internet users over-inflated influence and power. We saw some serious evidence of this during the last United States election. This is one of the reasons why Twitter has finally decided to crack down on such people by announcing their policy changes in February 2018.
In an effort to beat bots and combat spam, Twitter has put a limit on how apps and users can automate tweets.
Social scheduling tools like Social Web Suite have until 23rd of March this year to make the necessary changes to comply with Twitter's new policy.
This means that we will have the opportunity to see what difference these new rules make right after that date.
Twitter Fighting Spam: The Two Simple Guiding Rules
These are the two guiding rules that we all must follow while posting on Twitter:
1. Don't post identical or considerably similar content, mentions or replies across multiple accounts that you control. And don't create similar accounts (whether it's with the use of automation or not).
2. Don't post multiple updates to a topic that is trending in an effort to either control the topic or to falsely increase the importance of the hashtag.
Twitter Automation and the Use of Multiple Accounts
Twitter developer policy lead Yoel Roth said in a blog post:
"Do not (and do not allow your users to) simultaneously post identical or substantially similar content to multiple accounts. For example, your service should not permit a user to select several accounts they control from which to publish a given Tweet."
All this seems overwhelming, but don't you worry. As always, Social Web Suite have your back!
We have prepared everything on our social media platform to abide by the new Twitter policy.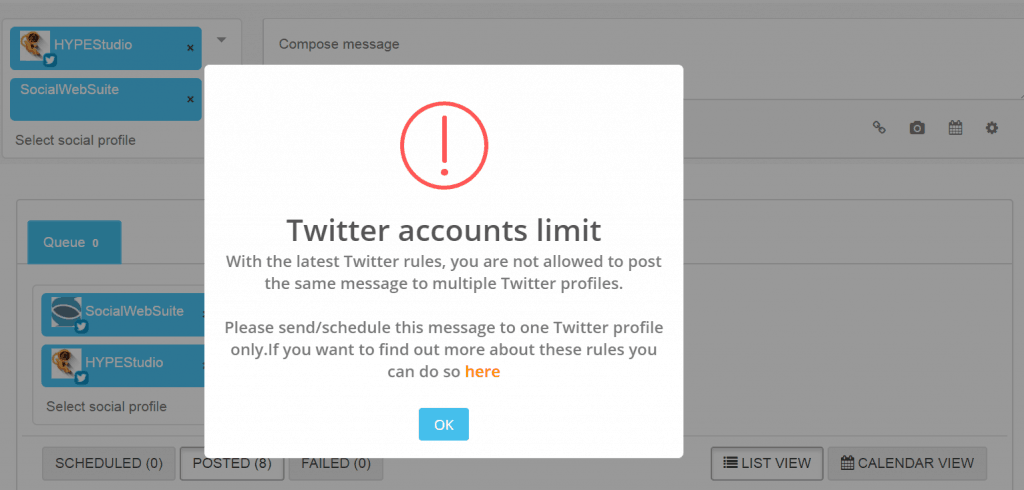 You will notice that you can no longer select multiple Twitter profiles in our quick send message box, but you can still post to multiple Facebook profiles, pages and groups and LinkedIn profiles and pages.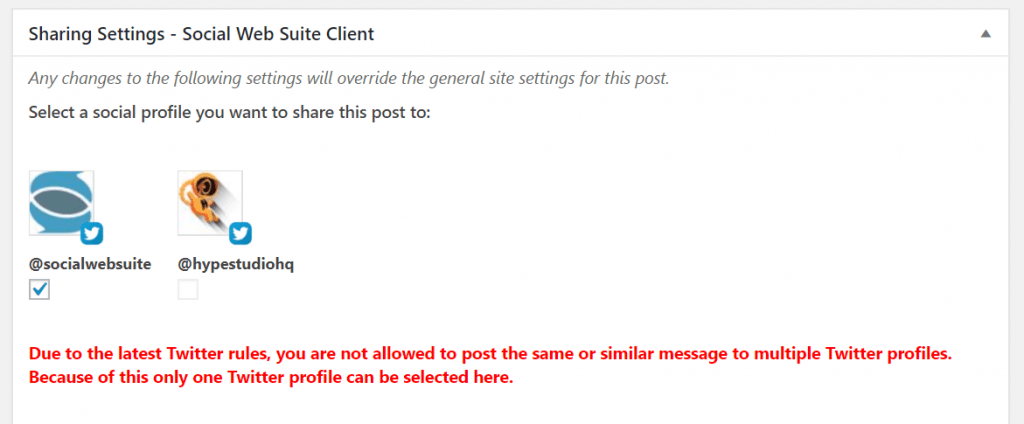 We have also made small changes to our WordPress plugin. To make sure we all abide by new Twitter rules, only one Twitter profile can be ticked for your posts or pages to be shared.
However, you can still connect your WordPress site to as many social profiles as you want.
Also, with our custom message templates, you can share different message every time, making sure that your posts have been seen while doing the right thing by the Twitter community.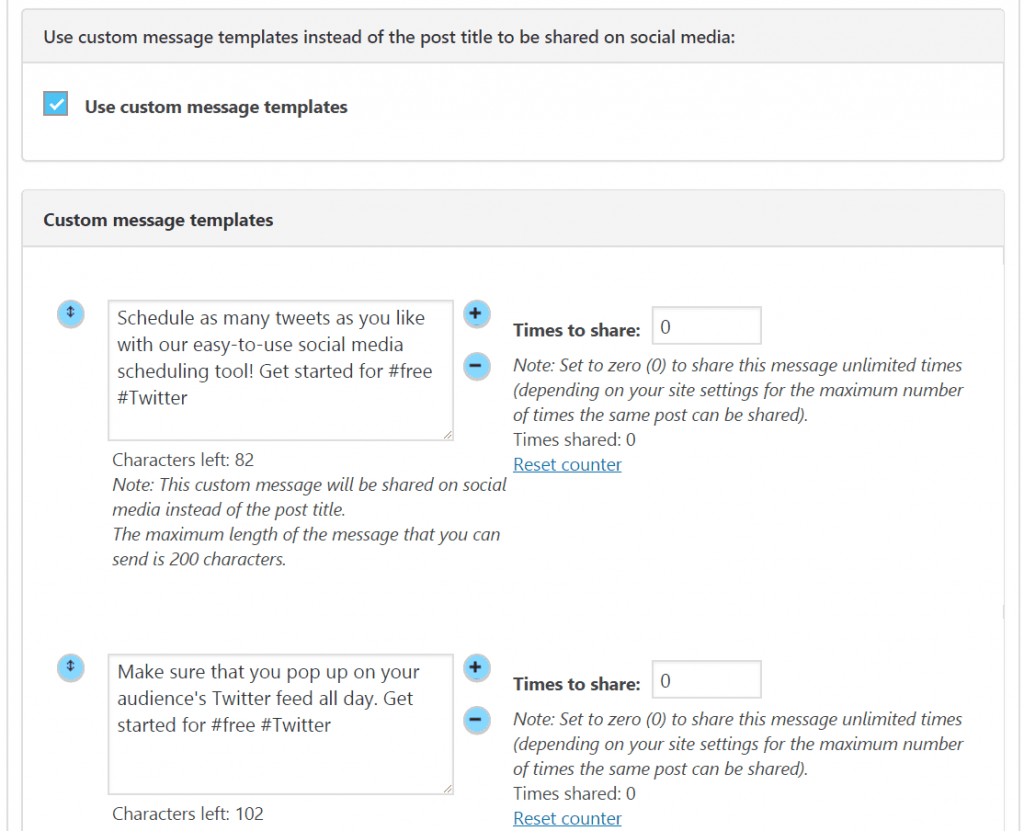 We are also working on a solution that will make posting unique content to multiple accounts easier, so be sure to subscribe to our newsletter to be the first to know when this comes out.
So what is it that you can do?
There are a series of policies that have been laid out by Twitter including a caveat to the rule for account automation. The exception is that users can now send one tweet and then have lots of different accounts retweet it, rather than send the same tweet from lots of different accounts, but they cannot use aggressive or mass automated retweeting.
Even actions like liking, following, and retweeting across multiple accounts simultaneously will no longer be allowed.
Twitter's ban on high-volume tweeting prohibits users from posting the identical tweets simultaneously or even scheduling them over a certain period of time.
What is the Bottom Line?
The bottom line is as per Yoel Roth, an API policy lead:
"Keeping Twitter safe and free from spam is a top priority for us."
We believe that less spam and less bot activity will produce more organic leads and conversions, so this change is actually a win-win for everyone!
What are your thoughts on the new Twitter policy and what it means to your business?
---