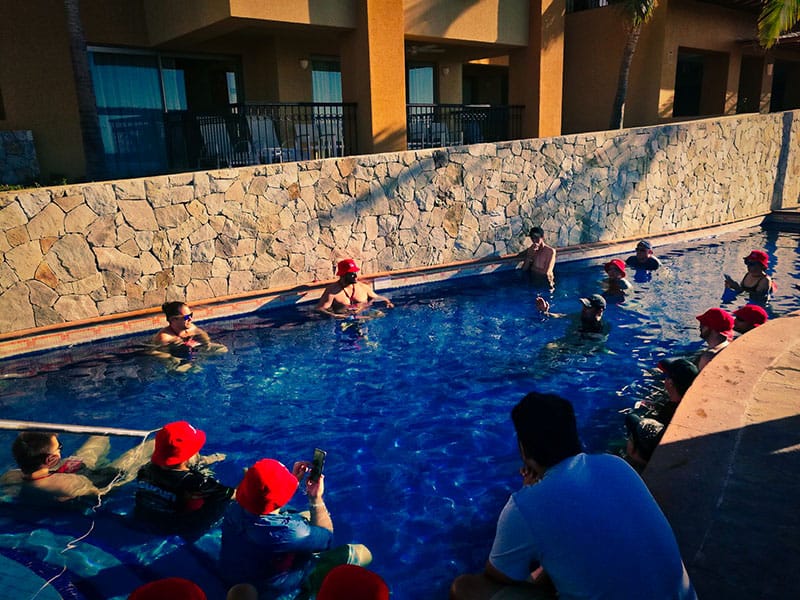 An intimate business conference with the personal touches of Chris and Melissa Lema
CaboPress is a yearly conference organized by Chris Lema and his lovely wife Melissa. It is always held in a five-star hotel in Cabo San Lucas, Mexico.
Have you ever thought… Can a business conference be both an intimate and professional at the same time?
Well, CaboPress is exactly that.
Last year for CaboPress 2017 both Tina, my partner in business and life, and I were blessed to be invited. There are usually about 60-70 people attending CaboPress and they are all either very successful in their business ventures or are just starting out with ideas that will disrupt the market. It is an invite-only conference and Chris personally approves each attendee in order to make sure that he has the brightest minds there. Even more importantly he wants to make sure that all people there will be a good match for each other.
For example, Chris assigns the groups that will have to go to lunch together (every day). Besides having a good time together, they are also sharing their experiences and insights amongst each other and that means a lot.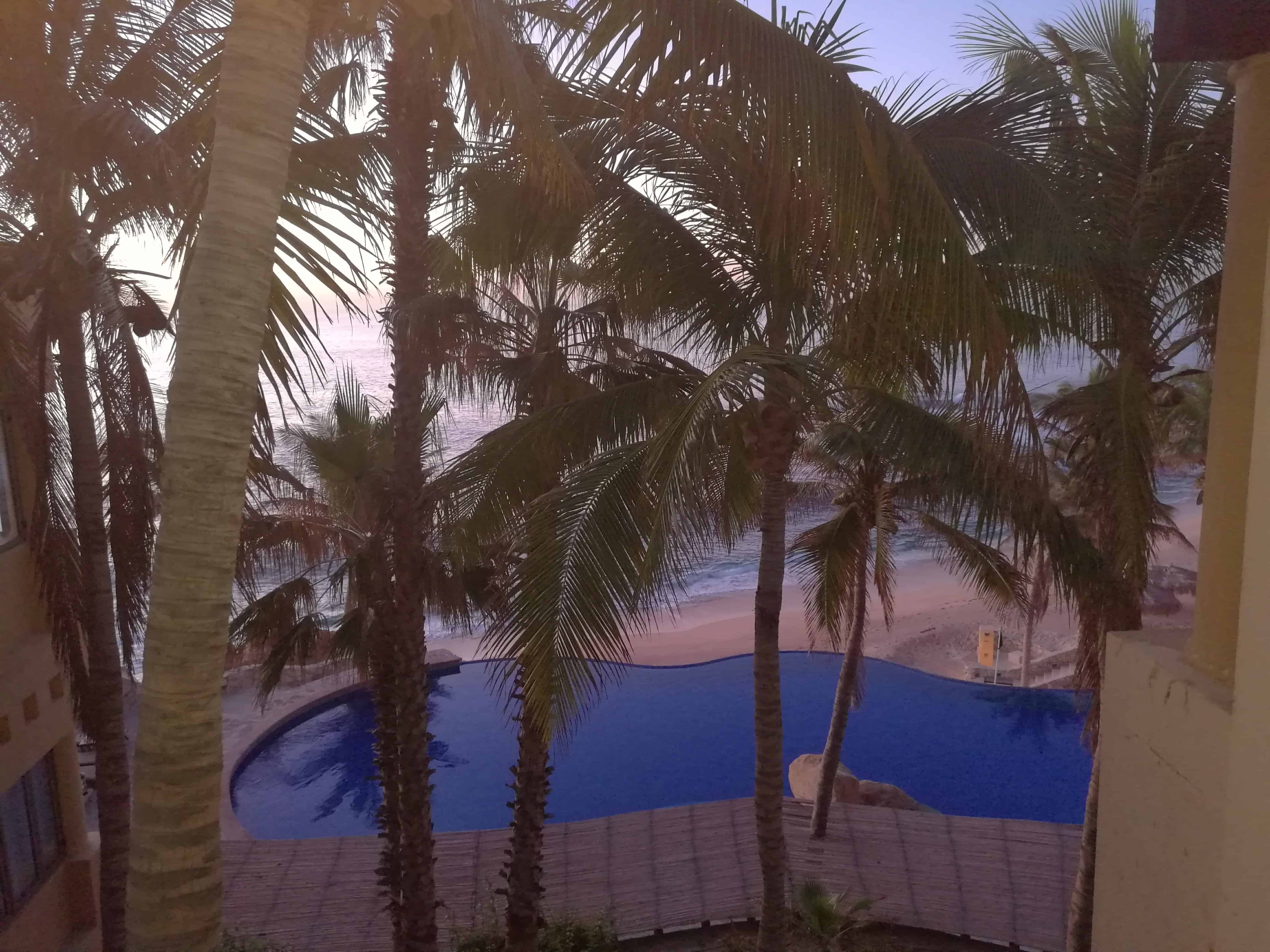 A look from our room to the beach and one of the many pools there :).
As this was the first year that both Tina and I were going to CaboPress we didn't quite know what to expect. Since we love Chris (and everything he does) plus we have found out that a number of our dear friends from the WordPress community would be going there, too, we were really excited. Needless to say, as we live in Toronto, Canada, the mere thought of sunny Mexico in October had us packing early and our departure couldn't come soon enough.
Little did we knew, CaboPress blew our minds!
The level of smart people all gathered at one place, the genuine conversations, the real friendships formed, the openness of everyone sharing their life and business lessons learned, it was unbelievable. Couple all this with Chris' brilliant guidance and organization and Melissa's genuine caring for everyone's having a great time while achieving their goals by coming to CaboPress and you get an idea why this event is a one-of-a-kind.
CaboPress 2017 was an international business conference, as well, as people were coming from all parts of the World – U.S., Europe, India, Canada, etc.
We were part of the amazing lunch group with John James Jacoby (the guy behind Buddy Press and BB Press… do you need more?) and his wife Keri Lynn, and Phil Derksen (WP Simple Pay – the best WordPress plugin for Stripe payments) and his wife Cori. Although we have different backgrounds and experiences there was a lot to share and learn from each other.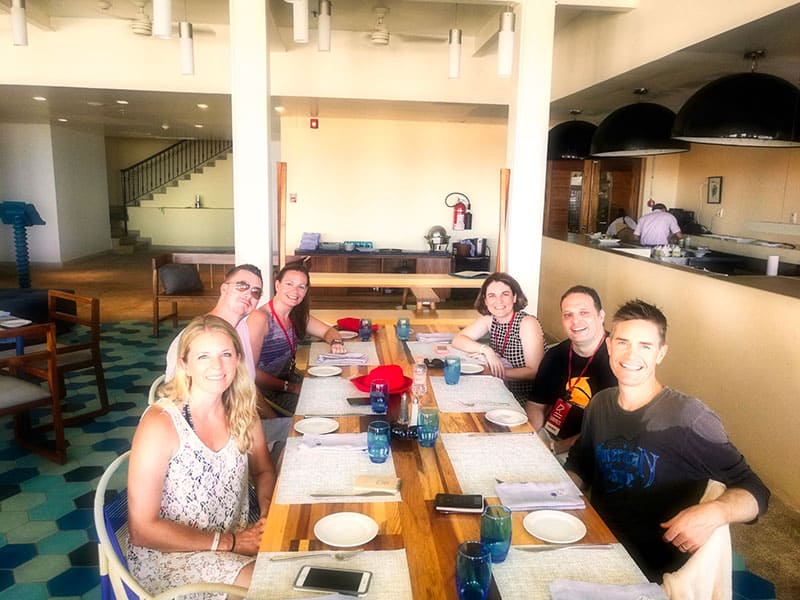 Morning sessions we had were in the pool (yes, in the pool). Those sessions were about Marketing, Mental Health, Selling Companies, Networking, Branding, etc. A number of the most successful people in the WordPress business world were there to share their own business tips and insights with all of us. Unbelievable!
Even if you came unprepared for the CaboPress you were being taken care of. Amazing Lindsey and Cory Miller from iThemes (now part of the  Liquid Web) and Liquid Web brought sunscreen for everyone and Melissa and Chris gave everyone a hat (together with a water bottle and battery pack) so we could all stay focused on the sessions and not worry about anything else!
We also had themed dinners each night where we were advised to go out in groups of 4-6 so we could get closer to people that we had dinner with, and that was also one of the amazing ideas that Chris' had.
Why is a post about CaboPress the first post on our blog?
After more than 6 months of being in beta, we were ready to launch Social Web Suite in October 2017. However, we had decided to wait until after we come back from CaboPress. That turned out to be one of the best decisions that we have made for our business.
Tina and I came back from CaboPress recharged, revamped, with a bunch of fresh ideas and with a ton of amazing feedback. We started working on polishing everything immediately in order to make sure that Social Web Suite will be the social media platform that will disrupt the market in 2018!
Fast forward 3 months and we have implemented all those ideas plus we have successfully launched the Social Web Suite.
The feedback that we are receiving from users and influencers is over the top and believe me this is just a beginning!
It means a lot to any entrepreneur like me that he (or she) can go to the conference such as CaboPress and come back with our batteries full like we were. It also means a lot to a whole WordPress business community as we are all there not to compete with each other, but to help each other so our end products are becoming a lot better as a result of that!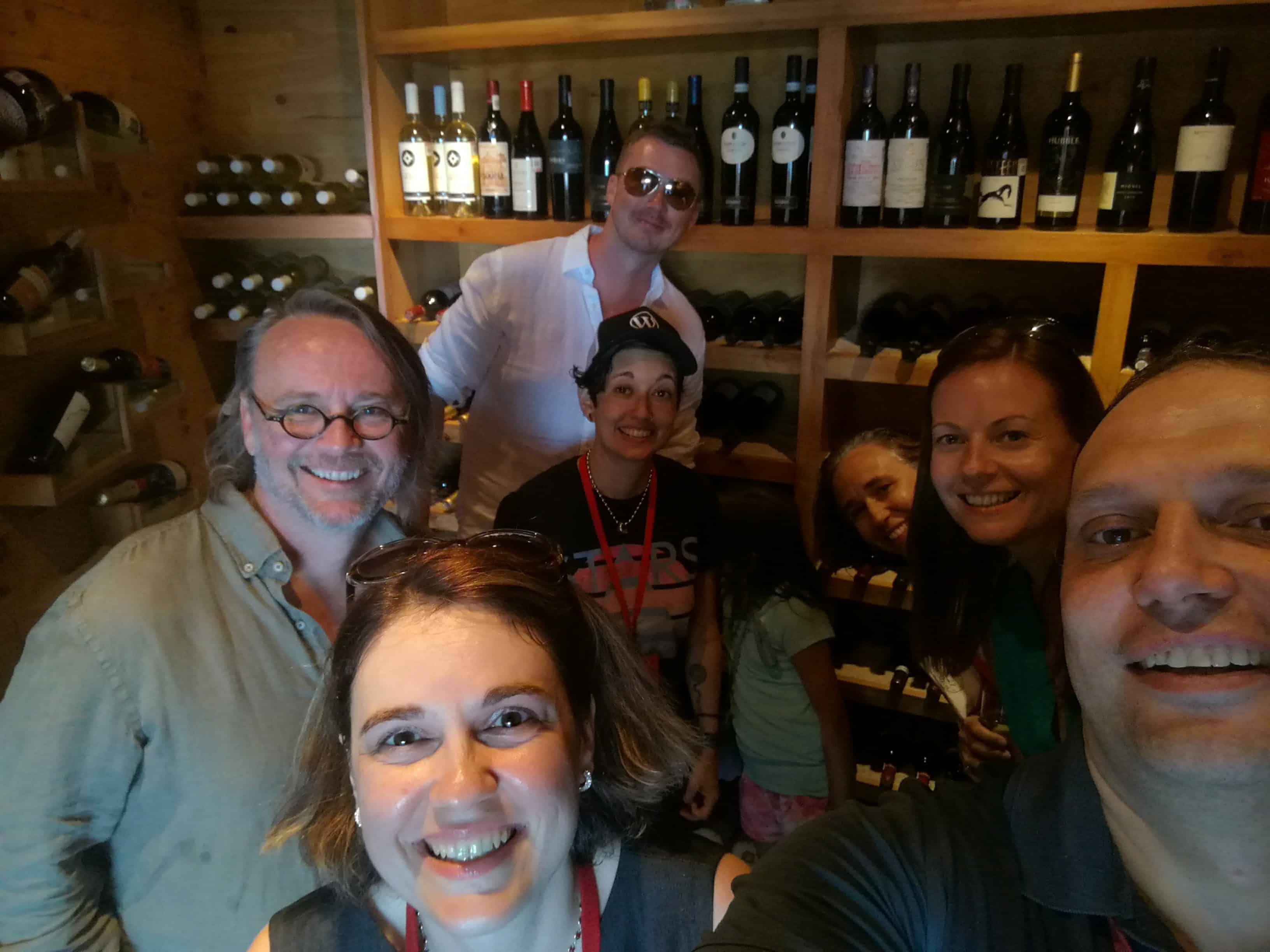 CaboPress 2017, the people we met there, the people we talked to there and all the things we learned there have impacted us and Social Web Suite more than any of the other conferences we went to.
Click To Tweet
That is the reason why the post about CaboPress is the first post on our blog – as this is our way of saying thanks to Chris and Melissa for inviting us and letting us be the part of that amazing community.
We also want to thank all the wonderful people we met and talked to there. We have attached only a few pictures to this post – just enough for everyone to see what an amazing time we all had at CaboPress 2017.
I am looking forward to successful 2018 for all of us!
Love and hugs from Dejan and Tina!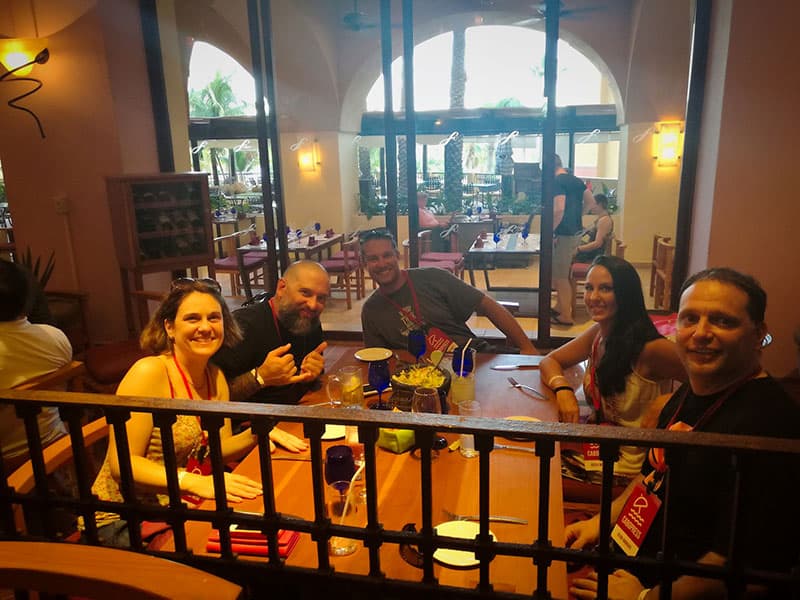 ---