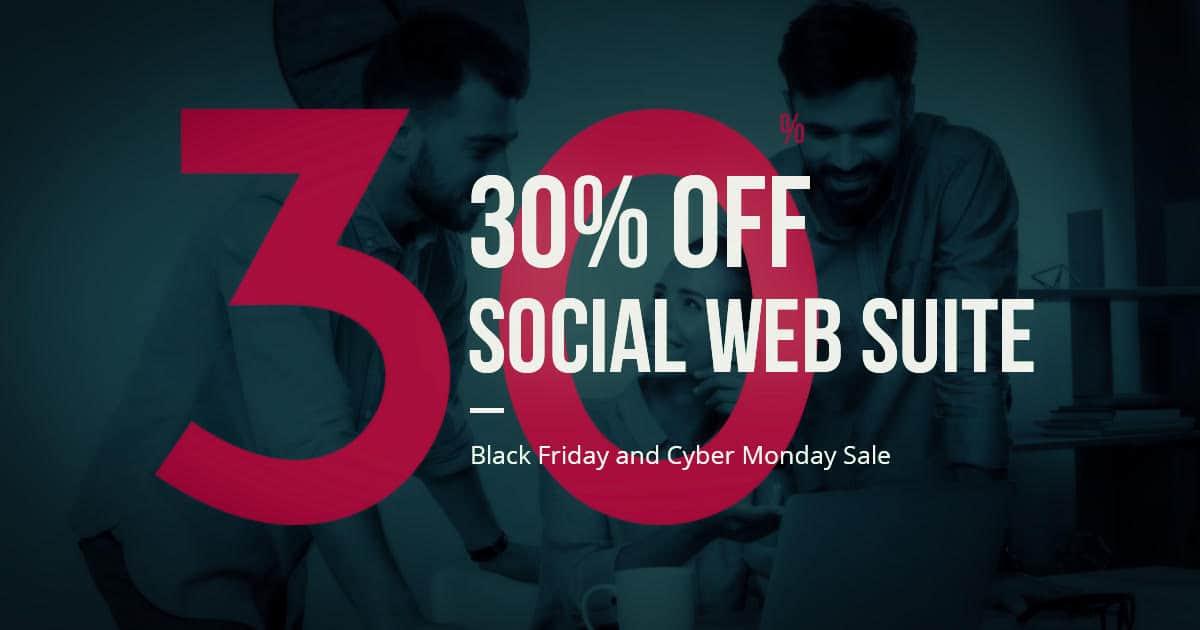 We have awesome news for you. For Black Friday and Cyber Monday 2018, we have prepared a great deal.
From Monday, November 19th until Monday, November 26th we are offering a 30% off on all our plans valid for the first year with the coupon code FB2018 or by clicking on the link https://app.socialwebsuite.com/coupon-code/FB2018
If you are wondering how social media marketing can help your business, we have found a useful infographic for you.

If you want to read more about this check out this great blog post!
In case you are still not convinced that social media marketing is a great way to grow your business, a 2017 survey of 5,700 marketers revealed that 69% are developing loyal fans for their brands via social media marketing. In the same vein, 66% of users between the ages of 18 and 24 years old are more loyal to the brands they follow on social media, while 60% of 25- to 34-year-olds favor the businesses they follow on Facebook, Twitter, and Instagram.
So, what are you waiting for?
Grab our deal and let us help you grow your business!
---